DTS-2 Die Sorter Equipment

The DTS-2 dual-head die sorter is a high-quality machine that can produce wafer die to meet most production lines' specifications. Using fully automated processes, this die sorter equipment separates wafers into categories based on pre-established characteristics. Features and benefits of DTS-2 wafer sorters include:
Ability to achieve up to 16,000 DPH throughput at +/-15µm accuracy, depending on the product
Runs on Windows 10 OS (upgrades available)
Supports all wafer map formats and SECS/GEM
Suitable for cleanroom environments that meet Class 10,000 or Class 100 specifications
Syagrus Systems manufactures the DTS-2 machines and other die pick-and-place equipment required for effective wafer packaging. We have the industry expertise to help you achieve your desired outcomes, from processing wafers to providing spare parts for die sorter equipment and beyond. Contact us today to learn more and get started.

The DTS-2 Wafer Sorter Delivers Extreme Accuracy at High Speeds
The DTS-2 die sorter is equipped with a dual head and optional inverter for die transfer. Using the DTS-2 machine to sort wafer die is a cost-effective way to achieve a high yield of wafers that perform as intended without cracks, chips, contaminations, or other issues.
For further specifications and technical information, download our free DTS-2 die sorter equipment datasheet.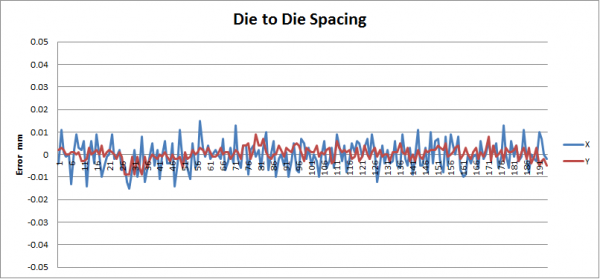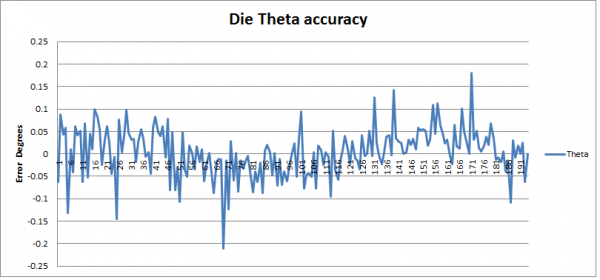 DTS-2 Die Sorter vs. DTS-1 Die Sorter
Precise, high-speed, and ideal for high-volume productions, the DTS-2 dual-head die sorter is an excellent addition to automated manufacturing lines across industries. However, it is not the best option for every single application. If your production involves low- or medium-volume sorting, a single-head DTS-1 wafer sorter may be a better choice.
Call 651-209-6515 to speak with a representative and receive assistance navigating your options or selecting the right equipment for your setup.
Input Capabilities
DTS-2 die sorter equipment can auto load up to 300mm wafer frames from cassettes with programmable automatic stretcher for the optional auto loads included. Wafer map download is accomplished through a standard laser barcode reader or an optional 2D and QR barcode reader.
Die size from 0.2mm up to 45mm sq.
Die thickness as low as 12µm
Waffle pack, gel pack, and JEDEC trays
Output Capabilities
The DTS-2 die sorter outputs wafer die with high accuracy at a fast speed. It features an optional 2D and QR barcode reader or the standard laser barcode reader for output mapping. Other output specifications include:
Wafers up to 300mm/12"
2", 3", or 4" waffle pack, gel pack, and JEDEC trays
DTS-2 Wafer Sorter Equipment Visual Inspection Capabilities
Syagrus Systems manufactures die sorter equipment to achieve accurate die placement and sorting through innovative vision inspection capabilities, such as detecting defects at a minimum size of 10µm for 12mm die and better on smaller die. Choose between topside or top and bottom-side to detect chips, cracks, and other flaws. Our innovative wafer sorter equipment also features:
Bump inspection
Foreign material detection
Dimension measurement
Laser marking defects
OCR text or QR code recognition and mapping
DTS-2 die sorting equipment comes standard with a 640x480 resolution camera. Optional upgrades to 1024x1400 or higher resolutions are available, depending on your required defect size.
Contact Syagrus Systems to Order High-Quality DTS-2 Die Sorter Equipment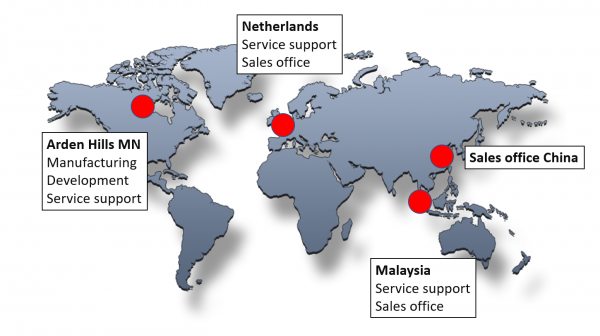 Syagrus Systems focuses on being your dedicated problem solver and solution provider, supporting you as you establish your facility's production line. Our team is ready to help you transition from engineering projects to full production ramp-up. Contact us today with questions about our products or services. Request a quote when you're ready to get started.