Wafer and Die Visual Inspection
Have a Die Visual Project Coming Up?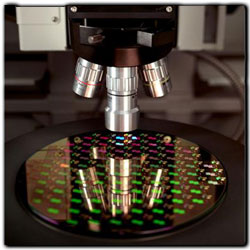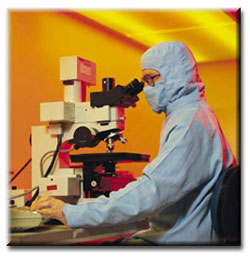 Syagrus Systems has a long history in providing superior wafer and die visual inspection services to the semiconductor industry.  Syagrus Systems features fully automated wafer inspection systems as well as the flexibility of manual wafer inspection services for your inspection needs that do not lend themselves to automation. Automated wafer inspection systems have the capability to consistently locate defects visible to one micron. 
Syagrus Wafer and Die Visual Inspection
Our die visual inspection process has the capability to inspect full wafers as well as sawn wafers on dicing frame.  Our automated inspection systems can import customer wafer maps as well as utilize ink dot recognition. Both wafer mapping and ink dot services are available for marking defect locations identified during inspection. The image capturing during inspection allows our technicians to provide immediate feedback to the customer if required. Our inspection personnel are trained to Mil Std 883 specifications. For products with less stringent requirements, a commercial grade die visual inspection is available.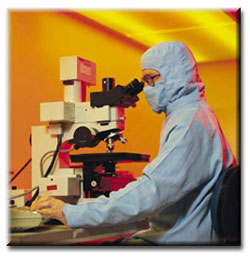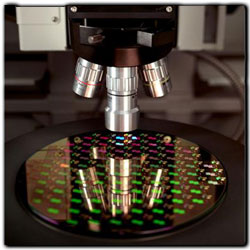 Specific Die Visual Inspection Requirements? Not a Problem for Syagrus
On occasion, customers have specific die visual inspection requirements that fall outside industry standards. Syagrus Systems die visual inspection processes are flexible enough to capture these requirements on our internal travelers and spec sheets so that you receive the level of inspection you require.  Wafer and lot yield data is captured automatically by defect class and is available with each shipment.  Other visual die inspection reports available include defect statistics as well as defect distribution within the wafer. 
Syagrus Systems Automated Die Visual Inspection Provides the Following Benefits: 
More detailed die visual inspections.
Higher throughput resulting in lower manufacturing costs.
Higher quality wafer product through inspection consistency.
Improved process control.
Immediate feedback from online data collection and reporting.
Wafer map importing and exporting.
Ink dot recognition capability.
Types of defects include:
Metallization defects.
Glassivation, passivation defects.
Polyimide, BCB defects.
Embedded foreign material.
Saw / dicing defects.
Bump defects.
Contamination defects such as liquid residues, surface particles, and adhesive residues.
Contact Syagrus about our Die Visual Inspection Process today! 
Syagrus Systems provides world-class post fab processing for silicon wafers and semiconductor wafers, with wafer dicing processes that are customizable to your unique needs.
Request a quote
 on wafer dicing and wafer cutting, or
contact us 
for more information.
Check out other additional wafer services offered by Syagrus: