Wafer Backgrinding & Silicon Wafer Thinning
As technology advances, portable and handheld devices continue to decrease in size. These devices require smaller assemblies, which in turn require thinner silicon wafers. Achieving the correct wafer thinness before assembly is critical in semiconductor manufacturing.
Wafer backgrinding, or wafer thinning, is a semiconductor manufacturing process designed to reduce wafer thickness. This essential manufacturing step produces ultra-thin wafers for stacking and high-density packaging in compact electronic devices. The silicon wafer backgrinding process is complex. You need a company experienced enough to achieve your desired thickness and surface smoothness without damaging the silicon wafers or compromising their strength.
Comprehensive & Customized Wafer Backgrinding Services
Syagrus Systems uses the 3M Wafer Support System to meet the demands of today's technology companies for extremely thin silicon wafers and die used in complex applications.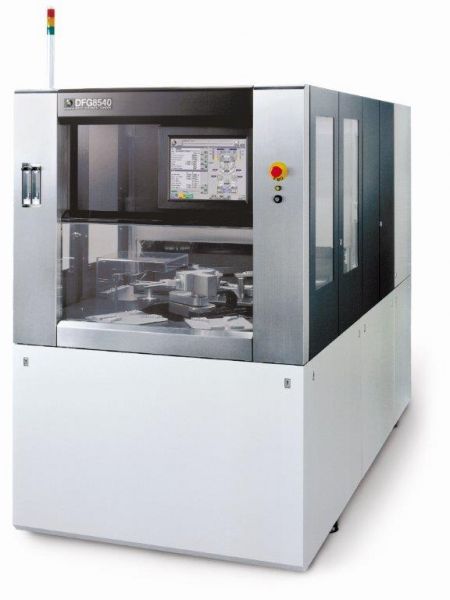 Whether you have one or several thousand silicon wafers that require thinning or backgrind services, we have the right solution for your project. Because timing is critical, we have streamlined our semiconductor wafer thinning process so that you can enjoy request same-day, 24-hour, or 48-hour cycle times.
Our custom silicon wafer backgrinding service handles a wide variety of customer requirements, such as thinning partial wafers or single die. We also offer post-grind stress relief processes such as SEZ® Etching and CMP.
Advantages of Using Syagrus For Your Silicon Wafer Thinning Project
Fast cycle times with same-day service available
Thin wafers from 4" to 8" diameter
Ultrathin wafer backgrinding to target thickness of 0.025mm (0.001")
Single die backgrinding
Partial wafer backgrinding
Bumped wafer backgrinding
Thickness variance under 5 microns
Ultra-fine grind wheels to obtain low-stress polish or mirror-like finish
Wide selection of grinding tapes
Use our engineering staff for your engineering and prototype runs
Safe, damage resistant packaging to support thin wafer shipping
Class 10k cleanroom environment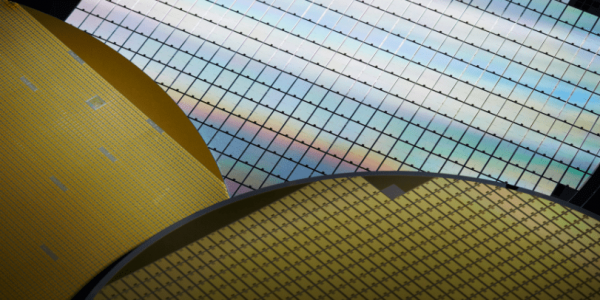 Syagrus Systems can take your thin wafer all the way to singulated die form. We provide complete, professional wafer dicing service, automated die visual inspection service, and wafer die sort services. Request a quote on semiconductor wafer backgrinding services, or contact us for more information.
Wafer Backgrinding Services That Save You Time & Money
All wafer backgrinding is performed in a class 10K cleanroom with critical thin wafer taping processes performed at a class 100 workstation. UV curable or standard adhesive backgrinding tape temporarily adheres to the surface of a silicon wafer to protect the surface from damage during grinding and other processes. The tape also helps prevent silicon wafers from breaking during processing to increase yields and keep costs low.
We stock a wide variety of backgrinding tapes or bonding solution for wafer thinning to ensure we'll have the correct surface protection for your application.
Our Electronics & Semiconductor Silicon Wafer Thinning Process
The backgrinding process involves using a diamond-resin bonded grinding wheel to remove the silicon material from the back of a silicon wafer. Using a grinding wheel is highly effective, and faster and less expensive than chemical-mechanical processes and is used to remove the bulk of substrate material prior to final finish grind, polish or chemical etch.
Wafer backgrinding starts with a large grit wheel to remove most of the surface, and wheels with a finer grit are used to finish polishing the silicon wafer to the desired thickness. To prevent contamination, deionized water is used to wash debris from the surface throughout the wafer thinning process. The use of protective tape also helps prevent breakage and damage to the wafer front surface during the back grinding and post-thinning processes to allow the creation of ultra-thin wafers.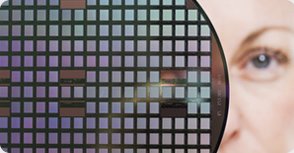 High Precision Equipment & Processes Deliver Exceptional Results
We use fully-automated Disco and Strasbaugh wafer backgrinding equipment to achieve the highest possible level of quality and can continuously achieve thin wafer target thicknesses to less than 0.050mm (0.002"). Achieving these ultra-thin thicknesses requires a grind wheel with extremely fine diamond grit. This ultra-fine grind wheel is our standard for all backgrind target thicknesses and is superior to industry-standard 2000 grit. *Other grind wheel options are available upon request.
Contact Syagrus today to learn more about our Wafer Back Grinding Process
Syagrus Systems uses the 3M Wafer Support System to meet the demands of today's technology companies for extremely thin silicon wafers and die used in complex applications. We have over 15 years of silicon wafer thinning and wafer backgrinding experience, including bumped wafer backgrinding and have provided wafer backgrind services since 1997. 
Request a quote on wafer thinning and backgrind services, or contact us for more information.
 
Check out other additional silicon wafer services offered by Syagrus
Let us help you with your next back grinding wafer project
Contact Us Syagrus Systems today for your next Wafer Grinding Project.