About Us
>>
Wafer Backgrinding Quality Assurance
Wafer Backgrinding Quality Assurance
Syagrus Systems believes that superior customer satisfaction comes through high-quality services and customer communications.
Electro Static Discharge (ESD) Program
We understand the importance of eliminating Electro Static Discharge (ESD) and have designed an internal ESD program to provide a safe work environment for ESD-sensitive components.
Our Electro Static Discharge program includes:
Heel strap grounding and daily testing
Electro Static Discharge smock testing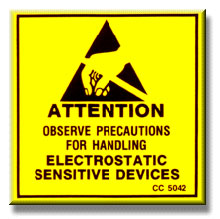 Syagrus Systems Class 10k Cleanroom Processing
Submicron technology requires today's semiconductor processing to be more controlled and accurate than ever. In most semiconductor operations, the control of airborne particulate is of great importance. At Syagrus Systems, we minimize contamination by processing customer products in a controlled, Class 10k cleanroom.
ISO 14644-1 Class 7
Our cleanroom is audited regularly to ensure that a safe, reliable, clean, and Electro Static Discharge environment is maintained for your important electronic devices. Our cleanroom meets or exceeds ISO 14644-1 Class 7 requirements. Contact Us to learn more about our cleanroom specifications and if it's right for your process
Safe, Controlled Processing
Syagrus Systems' Electro Static Discharge program and Class 10K cleanroom create a safe, controlled facility for processing your products. Our operators are highly trained and have many years of experience in the industry. Appropriate grounding devices and cleanroom attire are utilized at all times during processing.
View our ISO Registration Certificate. 
Contact Syagrus today to learn more about our quality assurance and cleanroom processes. 
At Syagrus Systems we're very committed to quality assurance. Contact us today to learn more about how we can eliminate Electro Static Discharge.