Die Sort or Pick and Place Services
Have a Die Sort Project Coming Up?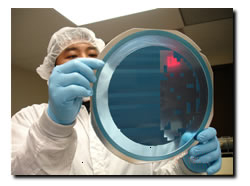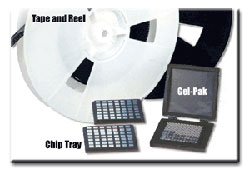 Known good die (KGD) are an essential component of the semiconductor manufacturing process for all electronics. Production demand is high, resulting in the need for increased production yields. Despite a manufacturer's best efforts, not all chips on a wafer are functional. Die on the same wafer can also have differing characteristics.
Instead of discarding wafers with bad die, die sorting allows you to harvest only known good die and package them for future automated manufacturing processes. Also known as wafer pick and place or wafer plating, this post-fab process involves inspecting electrically good die for visual defects, then separating and sorting the passing die from failing die based on their characteristics.
Wafer die sorting and inspection helps you achieve higher yields, improves assembly and final product test yield, and reduces overall manufacturing costs.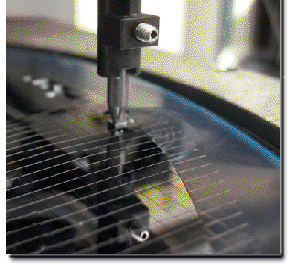 Prototype and High-Volume Wafer Die Sorting Services
Syagrus Systems offers fully automated die sorting services to complement our wafer dicing and inspection processes.  Our specialties include ultra-thin die pick and place and working with wafers and die less than 50um in thickness. Whether you require high volume production or a single wafer prototype build, we have the die sorting solution for you.
We have over 20 years' experience in processing flip chip devices and use equipment with device invert capability, so your product is ready for automated manufacturing. Benefits of using Syagrus for die sort post-fab processes include:
3" to 8" wafer diameter capability
Fast turnaround time to get your product ready for final assembly
Ultra-thin and multi-die binning
Pizza Mask wafer die sorting
Inverting capabilities for bumped devices
Various pick tips and needle configurations available to handle your die sorting requirements
Ability to import wafer maps or work with ink dot recognition
Embossed SMD tape and reel, Gel Pak®, and chip tray outputs
Customized labeling and drop-shipping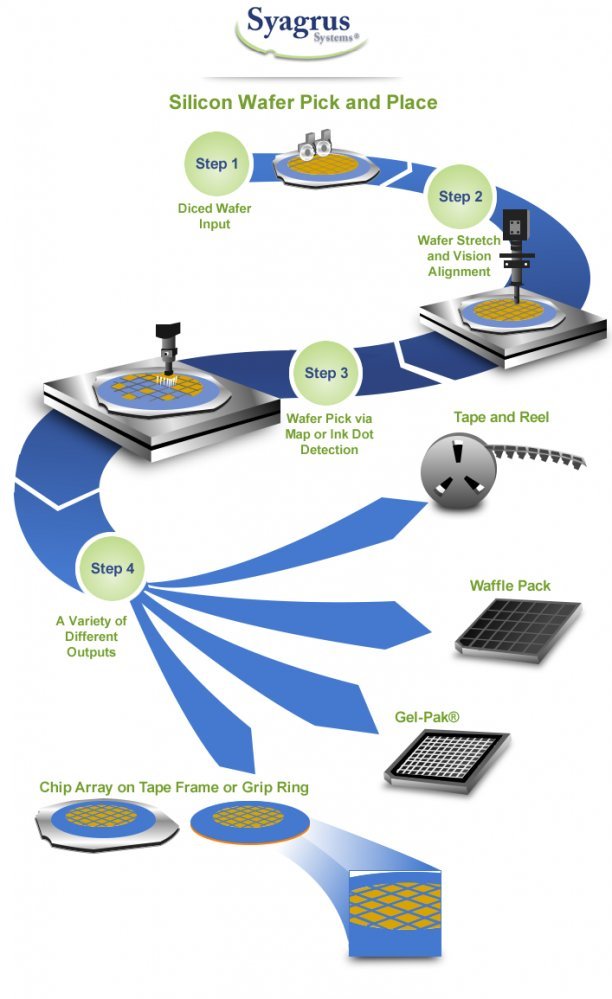 Our Precision and Accuracy Helps You Achieve Higher Yields
Semiconductor die sorting requires incredible precision to place them in the correct orientation for packaging. You need a company with the expertise to achieve the highest yield possible while providing various packaging solutions to meet your size and output requirements.
Our trained personnel use automated and manual wafer sorting systems to achieve the best results and complete your project on time. Packaging is performed per your requirements and offered in a variety of outputs, including:
We also provide vacuum seal dry packaging, customized labeling, barcoding, and drop shipping services.
Learn More About Our Semiconductor Die Sorting Solutions
Syagrus has the capabilities and the experience in Die Sorting services to meet your unique specifications quickly and efficiently. We also provide a range of other wafer services, including:
Contact us to learn more about our wafer sorting services and to discuss your pick and place packaging needs.