Syagrus Systems provides leading edge semiconductor wafer dicing, grinding, polishing, inspection and pick and place packaging services to the electronics industry...worldwide.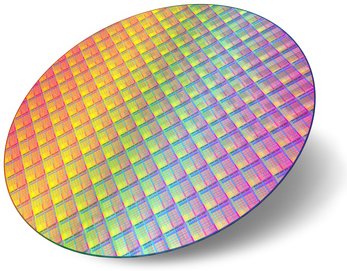 Syagrus Systems is a leading service provider specializing in post-fab processes for semiconductor and electronic component manufacturers worldwide. We have become a leader in semiconductor and silicon wafer back end processing by listening to our customers' needs, working with them to create the solution and then exceeding their expectations. Whether your project involves a simple application or advanced chips for state-of-the-art devices and applications, we can help. 
We are at the forefront of wafer dicing, backgrinding, and inspection and have the expertise to process semiconductor and silicon wafers to your unique specifications. Our goal is to achieve creative solutions where problems exist and deliver quick cycle times without sacrificing quality. Let Syagrus Systems be part of your engineering team helping you bring your products to market faster and gain a competitive edge. Our focus is to help you transition your product from wafer form to usable die form quickly, meeting your critical deadline.
Ultra-thin wafer and die processing
Multi-die or "Pizza Mask" Wafers
Bumped Wafers
Serialization
Low Volume Engineering Runs
Contact us to learn more about our services and discuss your project requirements. 
Syagrus Systems provides a variety of silicon wafer processing services to meet your needs. All services are designed to be "consistently flexible," in that we can easily modify our processes and react quickly to your needs while documenting each step for consistency and repeatability. Our customer base is extremely diverse and represents all segments of the semiconductor industry including telecommunications, military, and aerospace, medical and commercial. We proudly work with some of the industry's largest companies as well as the smallest innovative start-up and fabless semiconductor companies.
Our Silicon Wafer Services include:
We also specialize in high mix, low volume surface mount device (SMD) tape and special reel packaging. Custom carrier tape tooling is available for devices where one does not currently exist. Our SMD special reel services meet or exceed EIA standards and include:
Contact Us to Learn More About Silicon Wafer Dicing, Grinding and Inspection Services 
Have questions regarding your application? Please contact us at Syagrus.