Backend Silicon Wafer Processing Services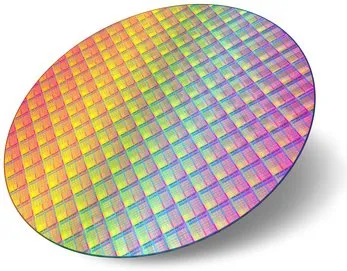 Syagrus Systems "consistently flexible" silicon wafer processing services are easily modified to your specifications while documenting each step for consistency and repeatability. We achieve quick cycle times without sacrificing quality, helping you bring products to market faster and gain a competitive edge.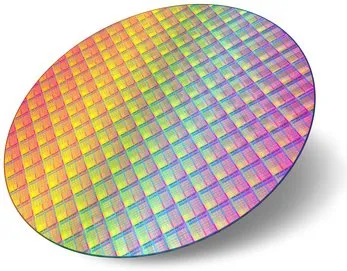 With over 20 years of silicon wafer processing experience and quality-driven processes, we can achieve creative solutions where problems exist. Our expertise incudes:
Ultra-thin Wafer Backgrinding and Die Processing
Dicing
Wafer Bonding
Pick and Place/Die Sort Services
Multi-die or "Pizza Mask" Wafers
Bumped Wafers
Low Volume Engineering Runs
Pick and Place Equipment Manufacturing
Contact us to learn more about our services and discuss your project requirements.
Silicon Wafer Services Driven by Precision and Quality
Tech companies and OEMs across a broad spectrum of industries rely on silicon wafer processing for prototypes and manufacturing. We proudly work with some of the industry's largest companies as well as the smallest innovative start-up and fabless semiconductor companies. Our customer base is extremely diverse and represents all segments of the semiconductor industry, including:
Military and Aerospace Technology
Telecommunications and Commercial Electronics
Medical Industry Electronics
RFID Communications
This specialized process involves using a special UV-curable adhesive to temporarily bond silicon wafers to glass. This process minimizes stress and protects ultrathin wafers from damage during thinning and post-thinning applications.  
Fully automated Disco and Strasbaugh equipment helps us achieve superior quality and target thicknesses of less than 0.050mm (0.002"). We perform all SiC, fused silica, quartz, and silicon wafer backgrinding processes in a class 10K cleanroom.
Double pass or "step" cutting ensures high quality and accurate SiC, fused silica, quartz, and silicon wafer dicing. We can dice wafers as thin as 0.020mm (0.0008") and up to 300mm (12.0") in diameter with exceptional precision and repeatability.
Chemical Mechanical Planarization (CMP) gently and effectively removes subsurface damage caused by backgrinding. We offer wafer polishing for freestanding thinned wafers and wafers that are still bonded to a carrier.
Our inspection personnel are trained to MIL Std 883 specifications and use automated systems able to inspect full silicon wafers and sawn wafers on dicing frame. These systems can also import customer wafer maps and utilize ink dot recognition.
We offer fully automated silicon wafer die sorting for projects ranging from single wafer prototype builds to high-volume production. Our automated die sort systems have device invert capability to prepare your product for automated manufacturing.
We specialize in high mix, low volume surface mount device (SMD) tape and special reel packaging. Custom carrier tape tooling is available for devices where one does not currently exist. Our SMD special reel services meet or exceed EIA standards. Services include Component Bake, Tape and Reel Packaging, and Dry Packaging with Custom Labeling.
Silicon Wafer Die Sorting Equipment and Refurbishment Services
Purchase new or refurbished die sorting equipment for your facility. Our team develops, assembles, and sells new systems, including the DTS-I and DTS-II. We also refurbish obsolete die sorting equipment to meet current standards and offer spare parts and upgrade support.
Learn More About Our Semiconductor and Silicon Wafer Processing Services
Syagrus Systems is a full-service provider of silicon wafer and semiconductor backend processing. We also sell new sorting equipment and refurbish obsolete systems. Please contact us to learn more about our services and discuss your silicon wafer processing needs.
Now Offering New and Refurbished Wafer Die Sorting Equipment
Syagrus Systems recently acquired Taylor Tech, Inc., expanding our services to include die sorting equipment sales and refurbishment.
Military and Aerospace
Wafer thinning and post-fab semiconductor wafer processing for wearable technology, surveillance systems, and other intelligence equipment.
Medical Electronics
Precise, class 10K cleanroom-controlled semiconductor and silicon wafer processing services for medical device OEMs.  
RFID Communications
Ultrathin wafer processing to thicknesses less than 0.050mm (0.002") for RFID tags used in tracking and management applications.
Telecommunications and Commercial Electronics
Ultrathin silicon wafer processing and semiconductor backend processing for consumer and commercial electronics.