Semiconductor Silicon Wafer Services
Have a Project Coming Up?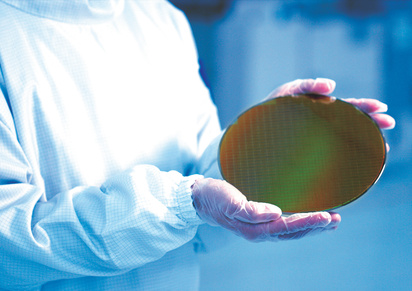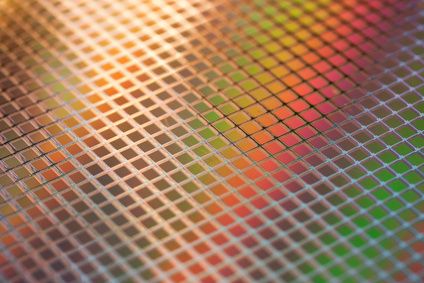 Silicon is one of the best materials available for semiconductor manufacturing and the production of chips and microchips. The extremely thin wafers produced from the material are a key component in creating the integrated circuits used in computers and mobile devices.
The method used to create the wafers, silicon wafer processing, involves multiple, highly precise stages to achieve the desired thickness and surface finish. You need a company with the right equipment, expertise and quality control measures in place to achieve your desired results with minimal waste.
Email a Question
Check out each of our services for silicon wafers:
This innovative system provides temporary support for wafers during thinning operations and post-thinning processes. A UV-curable adhesive along with a precision glass substrate supports the topography of wafer circuit patterns to minimize physical stresses during thinning operations.
Our wafer thinning and backgrinding processes can achieve wafer target thicknesses of less than 0.050mm (0.002"). We provide custom thinning and backgrind services for silicon wafers in any quantity, with same-day service available.
Our method of removing damage from wafers is a process called Chemical Mechanical Planarization (CMP), also often referred to as wafer polishing. Our post backgrind wafer polishing is more efficient than lapping and removes between 5 and 10 microns of silicon from the back side of the wafer.
We use double pass cutting to provide high precision wafer dicing of both bumped and non-bumped silicon wafers. Performed in a Class 10K cleanroom environment, we optimize our dicing processes to provide optimal yields.
We offer both fully-automated and manual wafer inspection services for full wafers and sawn wafers on dicing frames. We utilize customer wafer maps and/or ink dot recognition, and use image captures to provide immediate feedback, if needed.
Our die sorting capabilities include fully-automated and manual processes, as well as multi die "binning." Device inverting is available to prepare your project for automated manufacturing. Select from a variety of packaging options and related services to complete your silicon wafer processing project.
We specialize in high mix, low volume SMD tape and reel packaging. Our tape and reel service meets EIA standards and can be customized to meet your unique requirements. All reels are 100% inspected prior to shipment.
Backside Metal Deposition
Creating a completed microchip does not need to be a lengthy or complicated process. Syagrus Systems is a one-stop shop that offers everything you need, including backside metal deposition, or metallization to form conductive pathways on your silicon wafers.
Performed following the wafer backgrinding process, the SEZ substrate etching process removes silicon from the back of the wafer and also eliminates subsurface microdamage. The etching process results in an ultra-thin wafer with a uniform, with a stress-free surface.
When necessary, Syagrus takes the additional steps of heating the metals so they fuse into the silicon crystal structure. If you are unsure whether annealing is a good choice for your application, our engineers can provide guidance to ensure that your chip performs at its absolute best.
Post-Fab Silicon Wafer Processing for Semiconductor and Electronics Manufacturing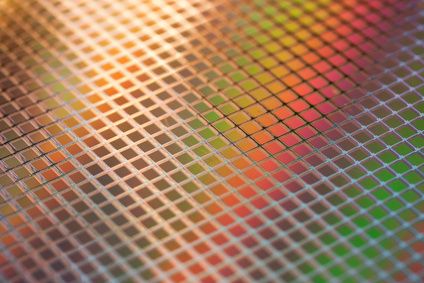 Fabless semiconductor manufacturers, large corporations, and laboratories don't always have the capability or machinery required to accommodate high-volume production of silicon wafers. Or perhaps you don't want to interrupt other daily processes to accommodate for semiconductor wafer production.
Syagrus Systems is one of the industry's leading providers of post-fab, backend processing for silicon wafers used in semiconductor and electronic component manufacturing. With extensive experience and state-of-the-art processing equipment, we deliver superior results.
Our silicon wafer services include bonding, back grinding, polishing, dicing, pick and place die sorting, metal disposition, and more. We have strict quality assurance standards for all processes to ensure control and accuracy, and provide a safe and clean processing environment.
Whether you require one or several processes, we have the equipment and expertise to complete your project. Our goal is to keep lead times short and the process worry-free.
Learn more about each semiconductor wafer process by visiting the individual service pages.
Contact Us to Discuss Your Silicon Wafer Processing Needs
Syagrus provides complete silicon wafer services for industries including telecommunications, medical, military, aerospace, and commercial electronics. Request a quote for the services you need or contact us to discuss our post fab semiconductor wafer services.