Surface Mount Device Tape & Reel Service
Have a Surface Mount Device
Tape and Reel Project Coming Up?
Contact Us
Email a Question
Request T&R Quote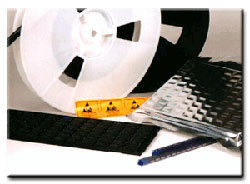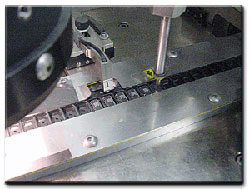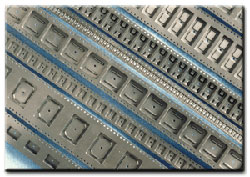 Syagrus Systems specializes in high mix low volume surface mount device (SMD) tape and reel packaging to support component distributors and OEM's. We offer the highest quality surface mount device tape and reel services available, and at lower costs than most companies can obtain through internal operations.
Surface Mount Device (SMD) Tape and Reel Flow
Our standard surface mount device tape and reel service meets or exceeds EIA standards. Our documentation and traveler process allows your special requirements to be easily integrated into our standard SMD tape and reel flow. Custom carrier tape tooling is available for devices for which a carrier tape does not currently exist.
Syagrus Systems understands that customers do not need unpleasant surprises. Therefore, all reels are 100% inspected prior to shipment.
Details of our Surface Mount Device tape and reel service:
Flip Chip, bare die tape and reel
Fast order turnaround on SMD: Same-day, 1-day, and 3-day standard
SOIC, PLCC, TQFP, BGA, TSSOP, SOJ, MCMs, Capacitors, DPak, and many others
Component bake and dry packaging service
All SMD packaging meets or exceeds EIA standards and customer specifications
Computerized peel force testing and certificate of compliance with each order
Conductive and antistatic packaging materials
Humidity and temperature controlled environment
ESD protected environment
Custom carrier tooling and packaging for SMD
Custom barcode and human-readable labeling for SMD
Complementing Services
Contact Syagrus about Surface Mount Device (SMD) Today!
Check out other additional wafer services offered by Syagrus: